Frills for Days! – The Top Lolita Fashion Brands and Where to Find Them
Introduction
If you're like me (before doing the research to write this article), when you hear "Lolita Fashion," you probably think of black and white maid dresses. While black and white maid dresses are a part of Lolita Fashion for sure, there's so much more to it than that!
Lolita came about in the late 1970s, although its exact origins are unknown. Classic Lolita draws inspiration from things like Victorian Rococo Fashion, Marie Antoinette, Alice in Wonderland, and the mid-70s manga series The Rose of Versailles. The frills, puffy dresses, ribbons, lace, it's all seen as a reaction against the often stifling Japanese society, and a way for those who wear it to escape adulthood back into the fantasy world of childlike innocence and beauty.
In the 40-odd years since its inception, Lolita Fashion has expanded and diversified into a plethora of substyles, including gothic, punk, sailor, steam, cyber, country… the list goes on! Even men have gotten in on the trend, with Ouji-kei ("prince style") fashion!
But enough background, let's take a look at some of the top Japanese Lolita Fashion brands and where to find them!
Japan's Top Lolita Fashion Brands
You can't talk about Lolita without talking about Angelic Pretty. Founded in 1979 under its original name "Pretty," it's one of the original Lolita brands, becoming its current iteration in 2001.
Angelic Pretty's brand concept is:
Angelic Pretty provides adorable clothes covered in lace, frills, and ribbons like that of the fairytale princess you dreamed about as a little girl. We want girls to never lose sight of that dream and this is a brand for girls who want to keep that dream alive.
Angelic Pretty mostly focuses on Sweet Lolita (Lolita with a childlike look), but also produces a variety of other styles. They're known for their vibrant fabrics and plethora of detailing.
To see more of their looks, check out Angelic Pretty on Twitter and Instagram.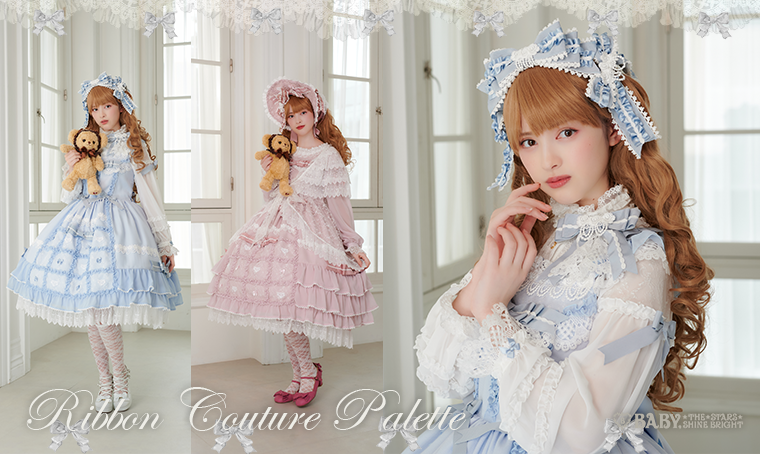 BABY, THE STARS SHINE BRIGHT is another core brand in the Lolita Fashion world. A little younger than Angelic Pretty, BTSSB was founded in 1988, and is one of the few brands that still produces classic Old-School Lolita. They're also well known for providing the wardrobe for one of the main characters in the 2004 movie Kamikaze Girls.
(Bet you can't tell which character they provided the wardrobe for.)
BTSSB's favorite motifs are pink roses, red strawberries, and their albino bear mascot, Usakumya.
To see more of their looks, check out BABY, THE STARS SHINE BRIGHT on Twitter and Instagram.
ALICE and the PIRATES is actually a sub-brand of BABY, THE STARS SHINE BRIGHT, created in 2004. They focus almost exclusively on pirate lolita (which they popularized), military lolita, and ouji fashion, featuring a more mature style with lots of black, navy blue, and other calm colors. They also produce clothes in a wider range of sizes than other brands, even including men's sizes. They're also well known for offering a wide variety of hair accessories.
To see more of their looks, check out ALICE and the PIRATES on Instagram!
Innocent World is a relatively recent brand with a single designer, Yumi Fujiwara.
Here's their brand concept:
Innocent World's designer, Yumi Fujiwara, has created a new brand of clothing inspired by classical European designs that embodies the ideals of elegance and cuteness but is suitable for young women of the modern era.

The brand name Innocent World brings to mind a simple world without dirt or blemish. We made this name to reflect the pure and innocent hearts of young women everywhere, at any age.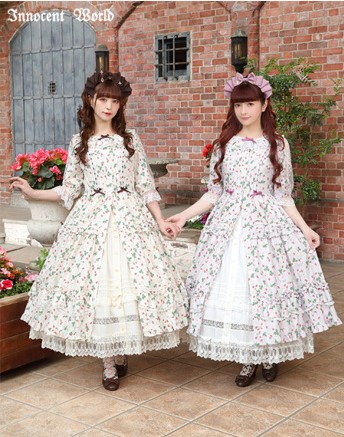 Innocent World focuses on Classic Lolita with a slight Sweet Lolita twist. Many of their dresses are full length, down to the ankle, versus the knee length dresses of some of the other popular brands. This gives Innocent World a very elegant and refined look and feel.
To see more of their looks, check out Innocent World on Twitter and Instagram, and check out the personal Twitter of the designer, Yumi Fujiwara.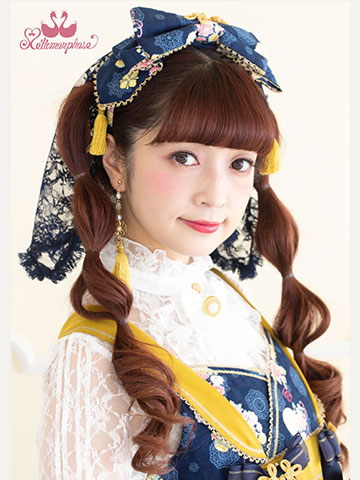 Metamorphose temps de fille was founded in 1993, and is popular among girls in the Harajuku district of Tokyo. Their focus is on Classic Lolita, but they're one of the few brands that also produces some of the harder to find styles, like Wa Lolita (lolita that pulls inspiration from traditional Japanese clothes), Qi Lolita (lolita that pulls inspiration from traditional Chinese clothes), and Steam Lolita.
They are also known for reprinting their own older designs and extending preorder periods, in order to make their clothes available to as many people as possible.
To see more of their looks, check out metamorphose temps de fille on Twitter and Instagram!
Popular Sites for Buying Lolita Fashion
Of course, you can always buy straight from the brand's official sites, as linked above, but having more options is always better! Here are a few of the best places to search for lolita fashion.
Conclusion
The world of Lolita Fashion has become wide and diverse in its nearly 50 year history, offering something for almost everyone who's interested! There are, of course, tons more brands and styles that we didn't have the space to cover here in this article, so we encourage you to dive in and look around, and see if something catches your eye!
If you aren't sure how to bid on Yahoo! Auctions with DEJAPAN, be sure to check out our Tutorial Article!
Not sure how to use the request form? We've got a Tutorial Article for that too!
Have another question? Feel free to shoot us an email at contact@dejapan.com or leave a comment below. We'd love to hear from you!