Eco Leather and Eco Fur: Japan's Hottest Winter Fashion Trend
It's finally getting really chilly in Japan, and people have started to bust out their winter coats for the season. Just layering a sweater and a hoodie aren't going to cut it at these temperatures!
There's a noticeable difference between this year's winter fashion and last year's. This year, a HUGE number of people are sporting the trendy new eco-friendly materials, Eco Leather and Eco Fur! It's impossible to walk down the average Japanese street without seeing someone dressed in one or the other.
So what's the deal? Why the sudden boom in these two materials? Read on and find out!
What's Eco Fur / Eco Leather?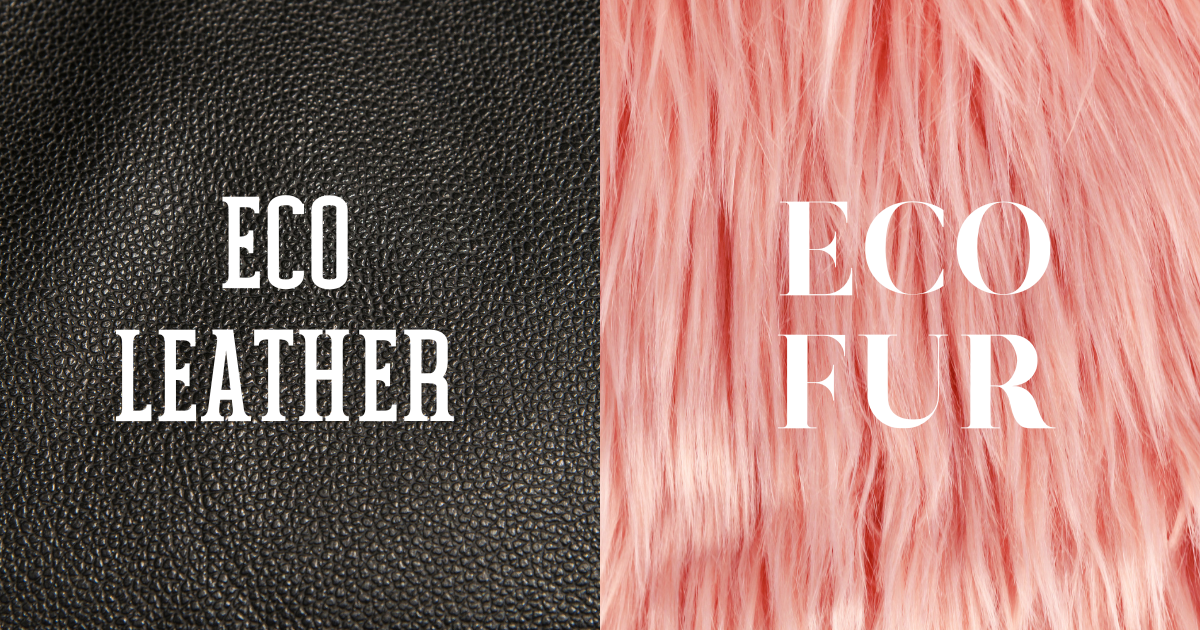 Eco Leather
Eco Leather actually IS real leather. Generally, making items out of real leather generates a lot of little scraps and cut-off ends. Eco Leather is made by taking these bits and pieces and re-using them to make new material.
Eco Fur
Instead of using real fur taken from an animal, Eco Fur uses synthetic materials like acrylic and polyester to create that same soft and fluffy texture as real fur, at a fraction of the price.
Why choose the Eco version over the real thing?
So why should you choose an item made of Eco Leather or Eco Fur over the real thing? There are a few main benefits to each.
Eco Leather
Because it uses the leftover scraps from other processes, rather than brand-new material, it's super eco friendly.
It maintains the unique texture, feel, and aging qualities of real leather.
It's much more durable than fake leather, and items made from Eco Leather can be used for a super long time, if you take proper care of them!
Eco Fur
Eco Fur can be made in colors and patterns not found in nature. The endless possibilities make it an extremely versatile material.
It costs a fraction of what real fur does, so anyone can enjoy it!
It's much easier to take care of than real fur, and it's durable, so you don't have to worry about your precious coat wearing out after one season.
Trending Items
Let's check out a few Eco Fur and Eco Leather coats that are popular in Japan right now!
Eco Leather
1) Bou Jeloud – Wave Quilted Eco Leather Jacket
A slightly softer take on the classic biker style, this jacket offers comfort as well as style!
Brand: Bou Jeloud
Features:

Subtle quilted wave pattern
Fabric side panels for stretch
Removable hood

Colors: Black (left) or Beige (right)
2) SpRay – Eco Leather Riders Jacket
Pair this jacket with jeans and boots for a super-cool biker look, or go for a more feminine look by pairing it with a dress or skirt!
Brand: SpRay
Features:

Classic Riders Jacket silhouette
Can be paired with a huge variety of other items
Perfect body and sleeve length

Colors: Black (left), Grayish Beige (right), Brown, or Mocha
3) MEDE19F – Eco Leather Over Coverall
The oversized fit of this jacket allows for creative layering underneath!
Brand: MEDE19F
Features:

Matte finish
Distinctive button closure
Large pockets

Colors: Black
Eco Leather
1) episode – Mokomoko Eco Fur Coat
This soft and fluffy coat is sure to keep you warm and cozy during the cold winter months!
Brand: episode
Features:

Oversized collar to keep your neck and shoulders warm
Sweet pastel colors for a feminine look
Adorable button closure

Colors: Blue (left), Beige (right), or Pink
2) HK – Men's Oversized Street-style Jacket
Featuring the word "ACCELERATOR" across the sleeves and hood, this jacket will keep you warm while you look super cool!
Brand: HK
Features:

Drawstring Hood
Hip hop/Korean street style fusion
Relaxed oversized-style fit

Colors: White with Black (left), Black with White (middle), Black with Red (right), or Beige with Black
3) GYDA – Layered Eco Fur Riders Jacket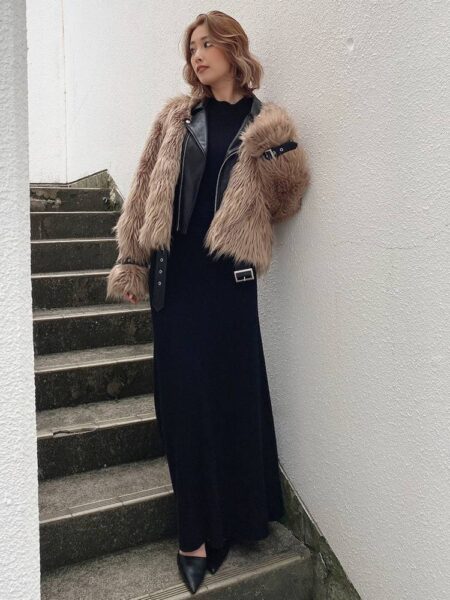 This jacket is actually made using BOTH Eco Fur and Eco Leather, and offers a ton of versatility with its removable riders jacket front panels!
Brand: GYDA
Features:

Long, high-fashion style Eco Fur outside
Illusion of wearing two layered jackets
Removable belts on sleeves

Colors: Beige (left), Gray (middle), or Mixed (right)
Bundle Up!
With all the options offered by Eco Leather and Eco Fur, staying warm this winter won't be hard! And it doesn't stop there; Eco Leather and Eco Fur are used in a ton of other types of items too, like handbags and accessories. Get in on this trend while it's hot!
Feel free to submit an order for any of the products featured here (or anything else) via our Request Form.
Not sure how to use our Request Form? Check out our Tutorial Article!
Have a question or comment? Shoot us an e-mail at contact@dejapan.com, or leave a comment below! We'd love to hear from you.